How Ongoing Shredding Helps Your Business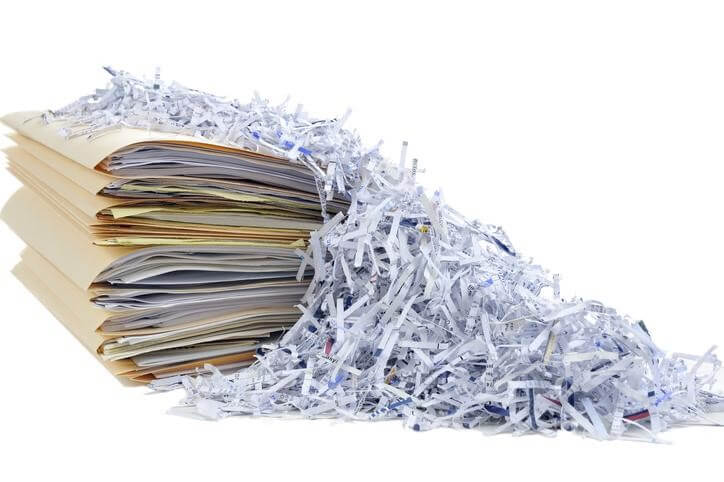 Regularly scheduled shredding services are designed for businesses that generate a large number of papers during their daily activities. This type of shredding service ensures your business remains compliant with federal and state privacy laws and it also helps to reduce the number of documents that pile up in the office.
Below is a list of the benefits that regularly scheduled shredding provides:
Better Security
Ongoing shredding improves security and protects your business and your customers or staff from identity theft. Dumpster divers have been known to go through business trash bins trying to find Social Security numbers or anything they can use to defraud people. Even if one document makes its way into the trash, it can cause a serious problem. Scheduled shredding helps to prevent this from ever being an issue.
Improved Efficiency
Another benefit of using recurring shredding is efficiency. Manually destroying sensitive documents by using a small office paper shredder is time-consuming and can take a long time. Wouldn't you rather your staff does work they were hired to do?. Abraham's Shredding can shred those documents for you and the added bonus is you will receive a Certificate of Destruction.
Environmentally Friendly
Material from office shredders cannot be put out for normal recycling because identity thieves may go through the painstaking process of stitching the documents back together and it happens more often than you think. Professional shredding, such as Abraham's On-Site Shredding Service, is more environmentally friendly because we can use high-volume paper recyclers who process the shredded paper very differently for enhanced security and green results.
Abraham's On-Site Shredding Service recognizes the importance of sustainable practices and protecting the environment. You can rest assured that all of your documents are recycled
And a final benefit of scheduling ongoing shredding is your company improves client trust by demonstrating proper document security. This process can improve customer trust because you show them that privacy is important to the business.
Contact us today to learn more about our document shredding solutions.