5 Documents to Shred After Tax Season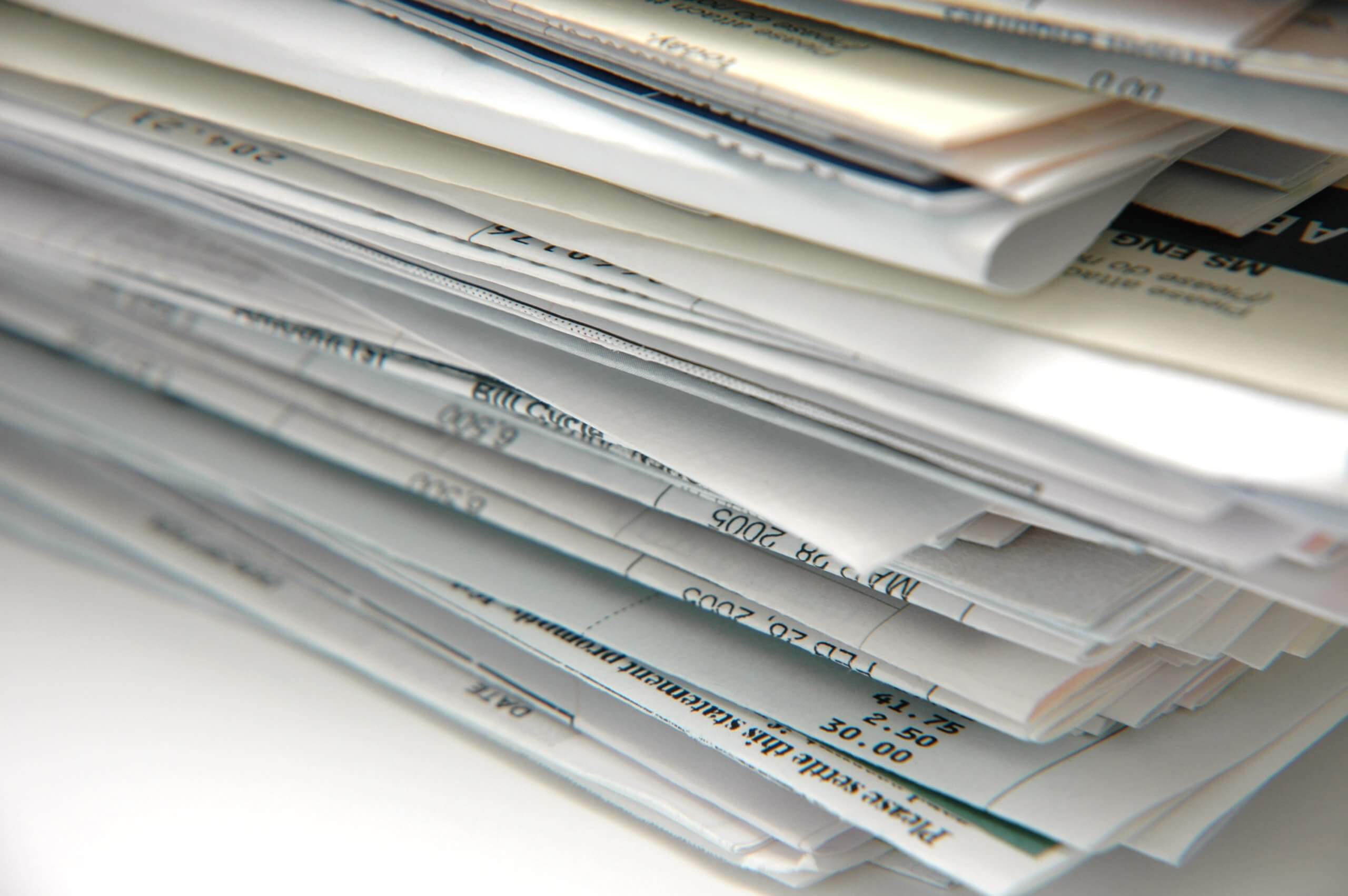 When it comes to tax documents, there is a high risk of fraud and identity theft. Do you know which tax documents to keep and which to shred for your security? During tax season, you must take the appropriate steps to keep your confidential information safe. Document shredding is one security measure that can protect you from identity theft.
Generally, you should keep certain documents for a couple of years before properly destroying them. But do you know which documents you should shred and which to keep for tax season?
5 Documents to Shred for Tax Season
Among all your tax documents, some should be kept for a long period (usually seven years), while some can be shredded immediately without any issue whatsoever in the future. Here are five documents to shred for tax season.
Bank Statements
Your bank statements contain sensitive information that identity thieves can use to cause harm to you. In the case where you might need it for whatever reason, you can easily get it online or walk into your bank and demand it. There is no need to keep it at home or office when it is vulnerable to identity thieves.
Investment Account Statements
Investment account statements are not useful to be held in hard copies. Just like bank statements, you can get your investment account statement online by logging into your investment account. You can also request it, and it will be sent to your email.
Though your account statements getting into the wrong hands doesn't mean your money will be stolen. But identity thieves can use this information to plan a robbery attack seeing the amount of money you have in your investment account.
Cancelled Checks
Any checks that have been cancelled are irrelevant and should be shredded. Checks contain your signature and names, which can be copied and forged by identity thieves to rip you off your money.
You won't need cancelled checks for tax filing or audit. Throwing them in the trash can is not enough. Document shredding is the best way to dispose of such documents properly.
Payroll Information
Payroll information is an identity theft dream document. This should be shredded immediately after you are done with it. If you know you will need this in the future; you can scan and convert it into a digital file and shred the hard copy. This is one option for securely keeping documents you will need in the future.
ATM Receipts
For your financial security, it is advisable not to get a withdrawal receipt from ATMs. ATM receipts contain sensitive information that can be used against you if they fall into the wrong hands.
Have Out-of-Date Tax Document to Shred?
For secured destruction of your documents or hard drives, Abraham's On-site Shredding Service is a leading on-site document shredding company serving southeastern Wisconsin and northeastern Illinois.
You can rely on Abraham's On-site Shredding Service for your shredding needs, whether you need us for a one time purge or regularly scheduled service. We serve both businesses and residents. We come to your location with our mobile shredding truck and shred the documents in your presence. Contact us today to get a quote!