What to Look for in a Hard Drive Destruction Provider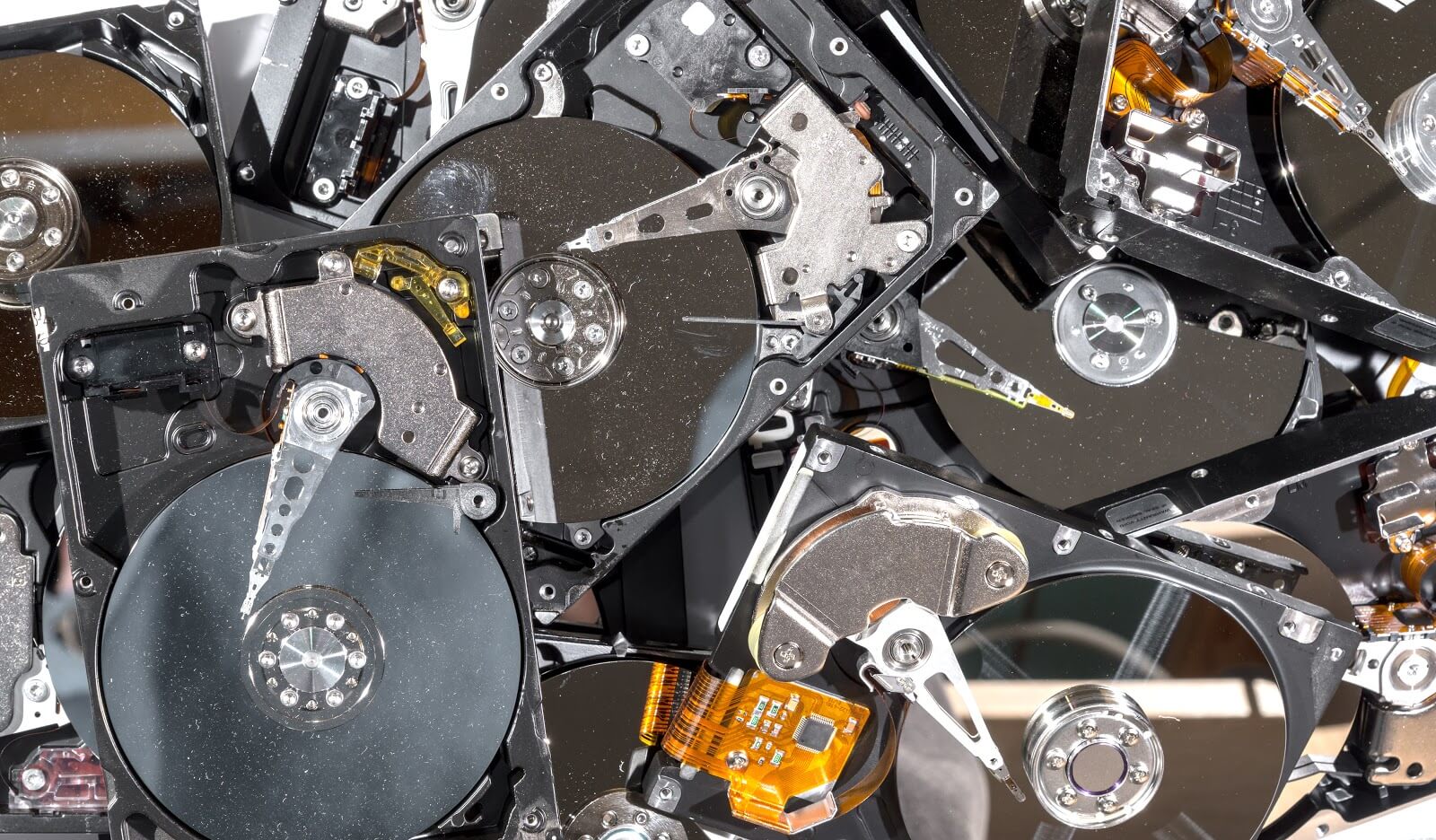 Regardless of the industry specialty, every organization deals with a significant volume of data on a daily basis. Whether this data is derived from paper documents or generated digitally, in the majority of cases much of it pertains to sensitive matters about customers or the individual company.  Matters that should stay private and secure in an effort to prevent the chances of information theft or fraudulent behavior. While you may be familiar with the benefits of document shredding to securely look after old files, you may be only just realizing the important role hard drive destruction plays in protecting data as well.
Why Outsource Your Hard Drive Destruction?
If you didn't know, it's important to note that even one single hard drive can contain hundreds, even thousands of critical files. This is especially the case in the healthcare, legal, and financial industries where electronic data is the lifeblood of their operations. With that said, if you'll be upgrading your computer systems this spring, or are finally sick of seeing your storage room pile up with dust, now is the time to deal with any hard drives that are no longer needed and taking up unnecessary space.
Outsourcing your hard drive destruction needs to a professional provider is the only form of data removal that is 100% guaranteed. So how do you know who to turn to for this critical service?
First and foremost, when choosing a hard drive destruction provider, you'll want to set some time aside for research. More specifically, you'll want to verify that they are reliable, experienced, qualified and reputable.  Keep in mind the following points as a guideline in ensuring you receive the best service possible; after all, your sensitive data is on the line! Don't trust just anyone to destroy it.
NAID Certified
Certifications applicable to the safe handling of confidential data offer a level of trust and industry specialty that non-certified companies lack. Check that the hard drive destruction provider you are considering, does in fact carry NAID Certification. The National Association for Information Destruction (NAID) sets industry standards for the safe disposal of confidential documents. At Abraham Shredding, we are a proud member of the National Association for Information Destruction (NAID) and NAID Certified. Additionally, we practice all applicable laws, regulations, and guidelines surrounding information protection. These include HIPAA, FACTA, and GLBA requirements.
Certificate of Destruction
In addition to being NAID Certified, following each destruction job you should be provided with documentation outlining how and what information was successfully destroyed. Always confirm that a Certificate of Destruction will be given to you, as this may protect you in the event that you are unexpectedly audited or faced with a lawsuit.
Degaussing Process
While hard drive destruction physically destroys the media, there is a step in between called degaussing in which the data is erased, first. Essentially a degausser uses a powerful magnet to disrupt the hard drive, eliminating any trace of data. For that added level of security, look for a provider who offers not just hard drive destruction services, but also degaussing services as well. Degaussing + destruction = security. Abraham's On-Site Shredding Service is a leader in the Degaussing and Destruction of sensitive information that is dedicated to different kinds of storage media.
On-Site Service Capabilities
Not all shredding companies are capable of offering on-site services and are strictly facility based. While this isn't an issue for everyone, it can lead a business to put their destruction needs on hold or to postpone dealing with them due to a sheer lack of convenience. The benefit of on-site hard drive destruction solutions is that you can continue your business day with very little disruption and without losing any valuable time.
We hope this provides you with some helpful insight as you search for the right company to handle your hard drive destruction needs. We would be happy to work with you and explain more about our secure destruction services if you're interested. We hope to hear from you soon!