Paper isn't the Only Material You Should Be Shredding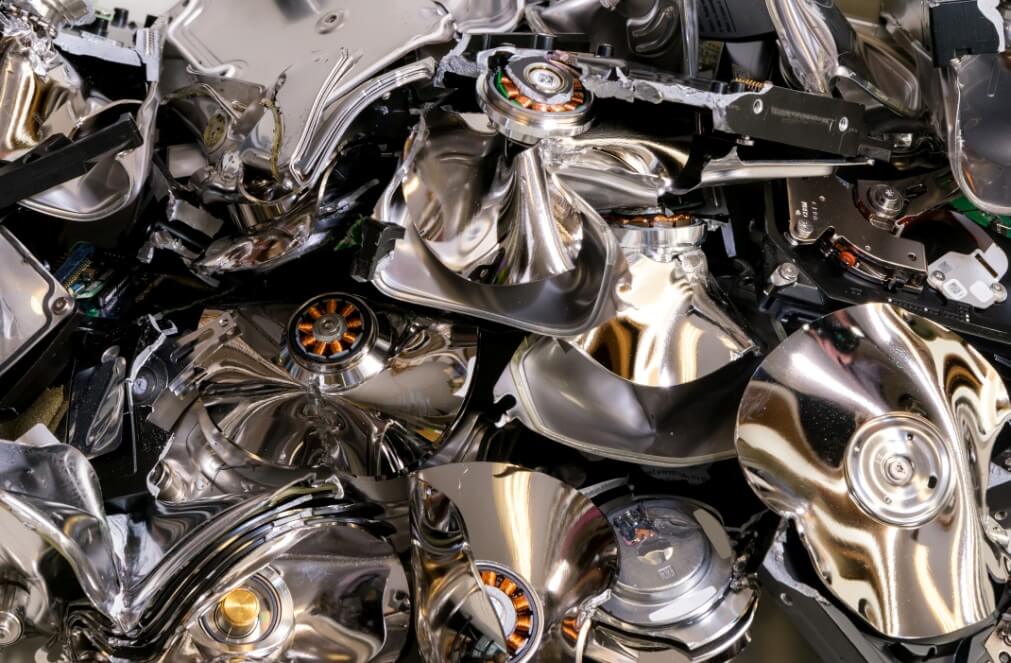 Shredding sensitive records when they are no longer needed is one big and imperative step towards keeping your Muskego business protected from the threat of a data breach, leaked information, or identity theft. With that said, however, the growth of the digital age has forced us to shift our attention towards materials aside from paper. Computer hacking and dumpster diving are becoming increasingly more common, as the ability to obtain sensitive information from recycled or disposed-of electronic devices is real, and can be very damaged if not disposed of properly. These items include old cell phones, computers and most importantly, hard drives. You may be surprised to learn that a significant amount of files can be pulled from an old device even if it has been "wiped clean." Have you ever stopped to consider if you are in fact disposing of your electronic data safely and in a secure manner?
If you are planning to update your entire computer system or even just one computer in your office, removing a defective electronic device will always leave room for a data breach when done improperly. Thankfully there is a positive and effective solution for this possible outcome, and we guarantee it!  Abraham's On-Site Shredding Service is pleased to offer hard drive destruction services in addition to our quality paper shredding services. How exactly does this work? It's simple: we destroy hard drives, mobile devices, computers and more just as if they were documents and best of all, its completed right on-site at your location so you aren't forced to transfer electronic parts off your property.
Importance of Professional Hard Drive Destruction
Electronic devices are designed to store thousands of fragments of recoverable information even after that information has been "erased" or wiped clean. This is what allows information recovery businesses to operate; that file you thought was deleted ages ago might still exist on a hard drive in a less visible, albeit recoverable form.
An increase in identity theft cases as a result of technological advancements has sparked a new capability for hackers and dumpster divers to recover immense amounts of information from thrown-out hard drives. This is largely due in part to:
Regularly evolving and accessible data recovery techniques and technologies.
The near-impossibility of completely wiping electronic components so that they are 100% data-free.
Convenient, Fast, and Effective Hard Drive Destruction at Your Door
We will bring the destruction to your business! Our team of professionals will arrive on-site on your scheduled service date with our mobile shred trucks, completely equipped with hard drive shredding technology to destroy your hard drives once and for all. You can even watch them get destroyed yourself!
This hard drive shredding option will be completed in an extremely timely, efficient and affordable manner. Services can be scheduled routinely or on a purge-basis depending on your particular needs. Following the destruction of your electronics, we send the scrap to trusted recycling partners. This process is of course environmentally responsible as well!
Abraham's On-Site Shredding Service ensures our processes are a direct reflection of industry standards; we always confirm that our approach is well within spec of regulations set out by key legislation such as HIPAA, HITECH, FACTA and more. If you'd like to speak to us about the additional benefits of hard drive destruction for your business, get in touch with us today!
We will speak to you about your businesses' unique requirements and propose solutions that work for you and your business. Call 262-877-8878