How Sustainable Practices Can Benefit Your Wisconsin Business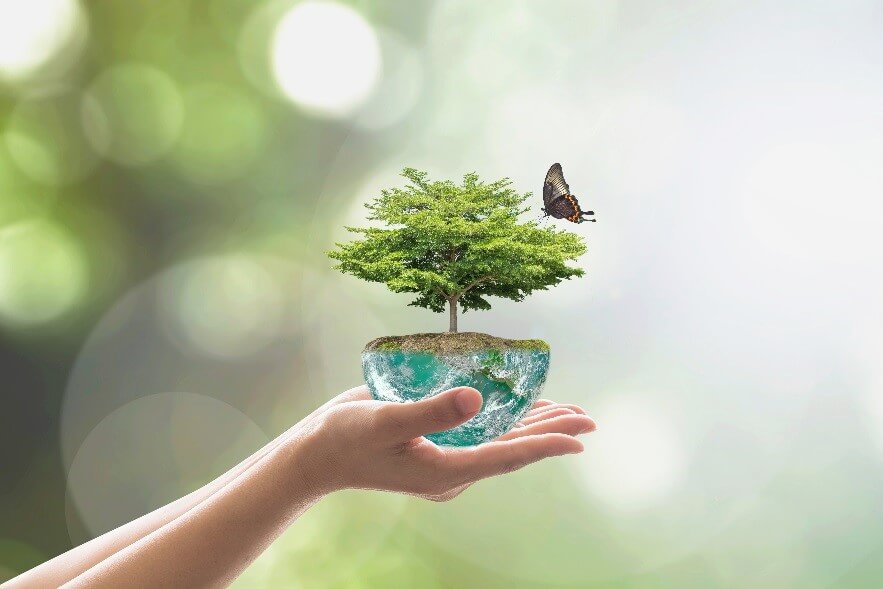 Now more than ever, more residents, job seekers, businesses, and organizations are aware how their actions, processes, and lifestyles can impact the environment. Sustainability is a growing topic of interest. Our choices can reduce our carbon footprint or contribute to it. Business owners are implementing new ways to preserve the environment and minimize negative effects. It's not just businesses taking these important matters into consideration either; consumers are looking for these selling points prior to purchasing goods and services. Many job seekers look for job opportunities with companies who make sustainability a top priority.
Maintaining a sustainable workplace helps to preserve natural resources and our environment, and it also comes with many other advantages. Here are just a few reasons your business should consider its sustainability efforts.
Attract Top Talent
There are many elements to a job position that can attract or turn off a potential future employee, but one of the most appealing factors for top-talent employees are what the company values. Quality employees are often drawn towards businesses that practice similar values, and for many, this can include whether a company is considered "green".
Appeal to Millennial Job Seekers
As reported by recruiter.com, 90% of millennials consider sustainability to be a top factor in employment related decisions. As millennials permeate the workforce, it has become a leading employment factor for many individuals looking to begin their career after finishing school. If you'd like to appeal to young and eager talent, ensuring that sustainable policies are in your workplace will attract this group of talented and environmentally conscious individuals.
Improve Operation Costs
As a business owner you will notice quickly how much you can save on costs when you make simple swaps for more sustainable ones. What are you using for lighting currently? LED lighting doesn't use nearly as much electricity as typical halogen or fluorescent, and bulb duration time lasts a lot longer prior to burning out. You can take advantage of considerable savings when it comes to how much you're spending on lighting. Since LED bulbs are also becoming cheaper, this also means you'll save on maintaining lighting systems as well.
Shredding incidental office papers and records that have surpassed their retention rate are great ways to increase sustainability and reduce liability. Implementing a shred-all policy in the workplace virtually ensures that all office papers are disposed of securely and will be recycled.
While in-house shredding can be effective, it is found to be up to twice as expensive to implement as partnering with a shredding company that is HIPAA compliant and adheres to best practices in the industry. Contact Abraham's On-Site Shredding Service today to find out how they can help you become green and compliant with confidentiality regulations regarding information destruction. They can provide a custom program that is right-sized for your business and will allow your in-house talent to keep focus on the daily revenue-generating operations that you need them to complete every day.
We Are A Proud Provider of Sustainable Services
Have old hard drives sitting around? Don't be tempted to toss these into your trash or recycling bin! Why? Not only are there toxins embedded in old computer components that will pollute the environment and be harmful to animals and people, but hundreds of confidential files, stored on any one single hard drive become available to anyone after it leaves your hands, making your business vulnerable to a confidentiality breach. Abraham's On-Site Shredding Service provides hard drive destruction services as well as secure document destruction services. They make it easy to be compliant with confidentiality regulations as well as protect your identity, intellectual property, and that of your clients.
Abraham's On-Site Shredding Service exclusively offers on-site document shredding services,  practices the highest industry standards, and ensures information remains protected and safe throughout the entire process. Not only that, all scrap paper generated by the shredding process is brought to a secure recycling facility. Don't throw confidential documents away without shredding them first. Throwing away or recycling intact documents will put your business at risk of an identity or confidentiality breach.
Looking for more ways to make your business "green?" Get in touch with the team at Abraham's On-Site Shredding Service to learn more about our document shredding services. Reduce your security risks while bettering the environment.