We deliver secure HARD DRIVE DESTRUCTION – right at your doorstep!
Abraham's On-Site Shredding Service offers on-site hard drive destruction in our effort to provide the most comprehensive data destruction to Southeast Wisconsin and Northern Illinois.
Before recycling, donating, or disposing of any old computers, it is extremely important to remove and destroy the hard drive. A hard drive can contain a significant amount of confidential data that you do not want to fall into the wrong hands. You never know who may have access to that data once the computer is donated, recycled, or disposed of.
We comply with all State and Federal privacy protection laws.
After the destruction process, all components are recycled. A Certificate of Destruction is always issued to document that your hard drives were properly destroyed.
With our mobile unit, our secure destruction process involves rendering the data unobtainable by destroying the internal platter and retrievable files and folders.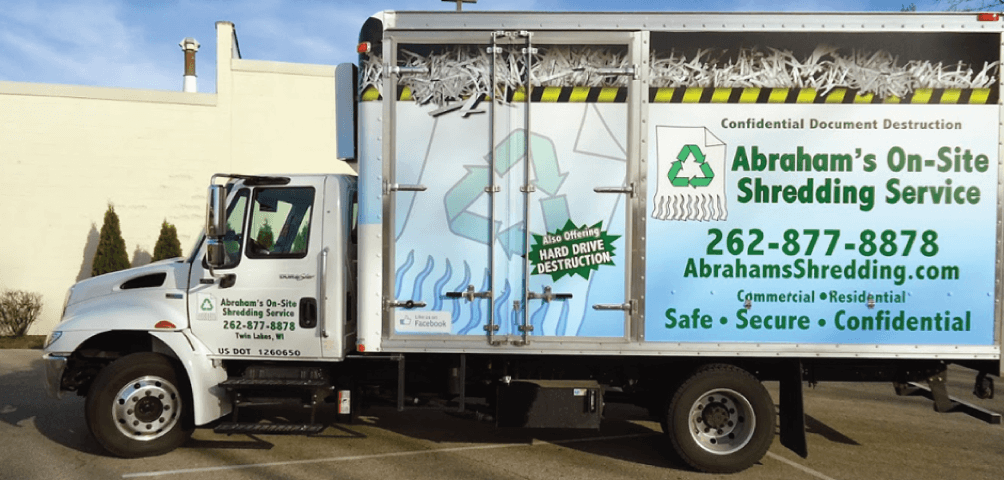 Media Degaussing & Destruction
Abraham's On-Site Shredding Service is a leader in the Degaussing and Destruction of sensitive information that is committed to different kinds of storage media.
We provide Southeastern Wisconsin and Northeast Illinois with services to irreversibly damage media types with confidence that the job is being done correctly the first time.
The work will be done on-site with complete customer satisfaction as the result.
Why Choose Abraham`s On-Site Shredding for Hard Drive Destruction?
Regularly scheduled pickups or services on-site, which allows you to see the hard drive destruction process
Total compliance with  HIPAA, FACTA, and other privacy laws
A certificate of destruction after each service
Material is securely recycled
 Locally owned and operated
Abraham`s Shredding specialists will work with you to personalize services that your business needs
Degaussing + Destruction = Security
Items You Should Be Shredding For Compliance
Computer Hard Drives
CDs and Disk Drives
Computer Backups
Videotapes
Floppies
Laptops
Software
Data Backup Tapes
Portable Hard Drives
Shred for all the right reasons
To protect customer's privacy and prevent identity theft
To obey state & federal laws that require proper destruction of confidential documents and materials
To protect the company and shareholders by safeguarding proprietary trade information
To protect your employee's privacy
To prevent fraud
Certificate of Destruction
A Certificate of Destruction is issued with every shred to verify that your documents were properly destroyed. The Certificate of Destruction serves as the necessary documentation required for businesses who must prove they are in compliance with regulations like HIPAA, FACTA, GLB, and other privacy-related laws.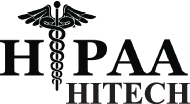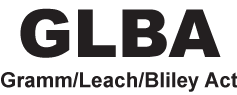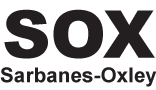 Not sure which service is right for you?
Visit our Frequently Asked Questions page or call us at 262-877-8878